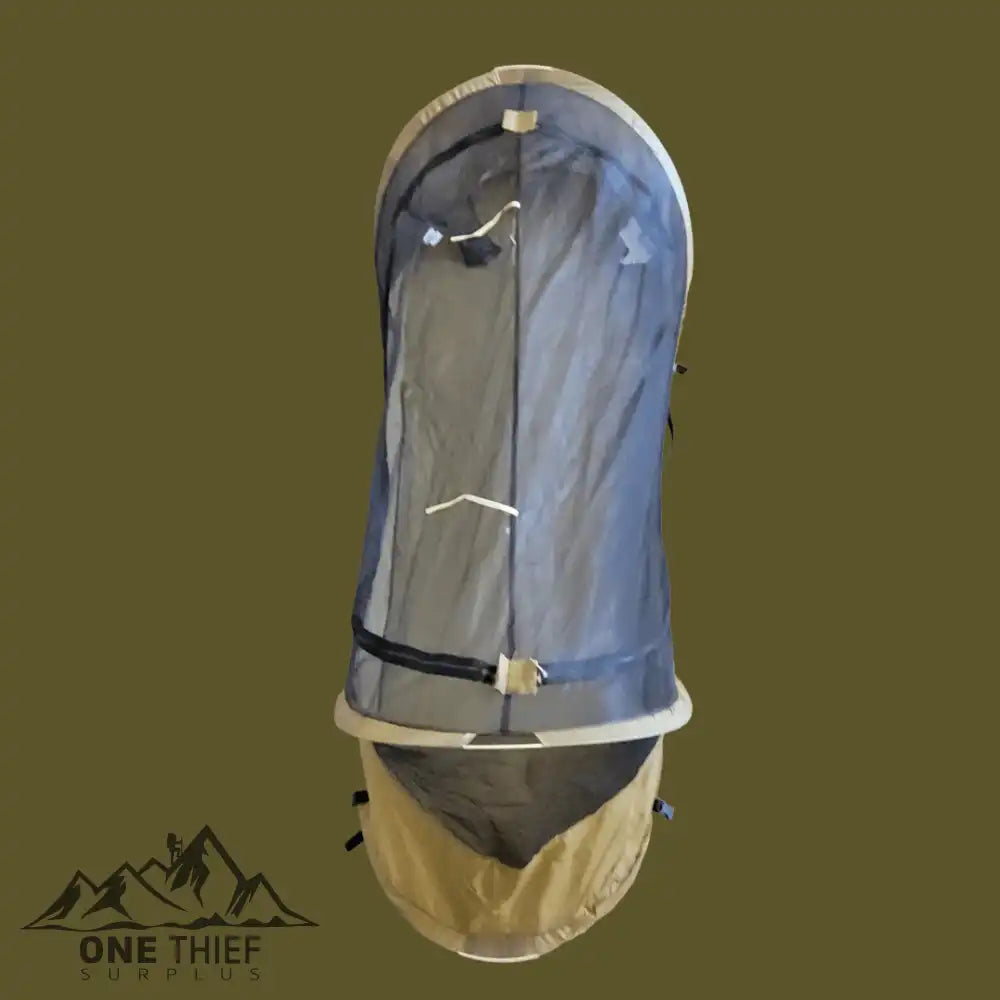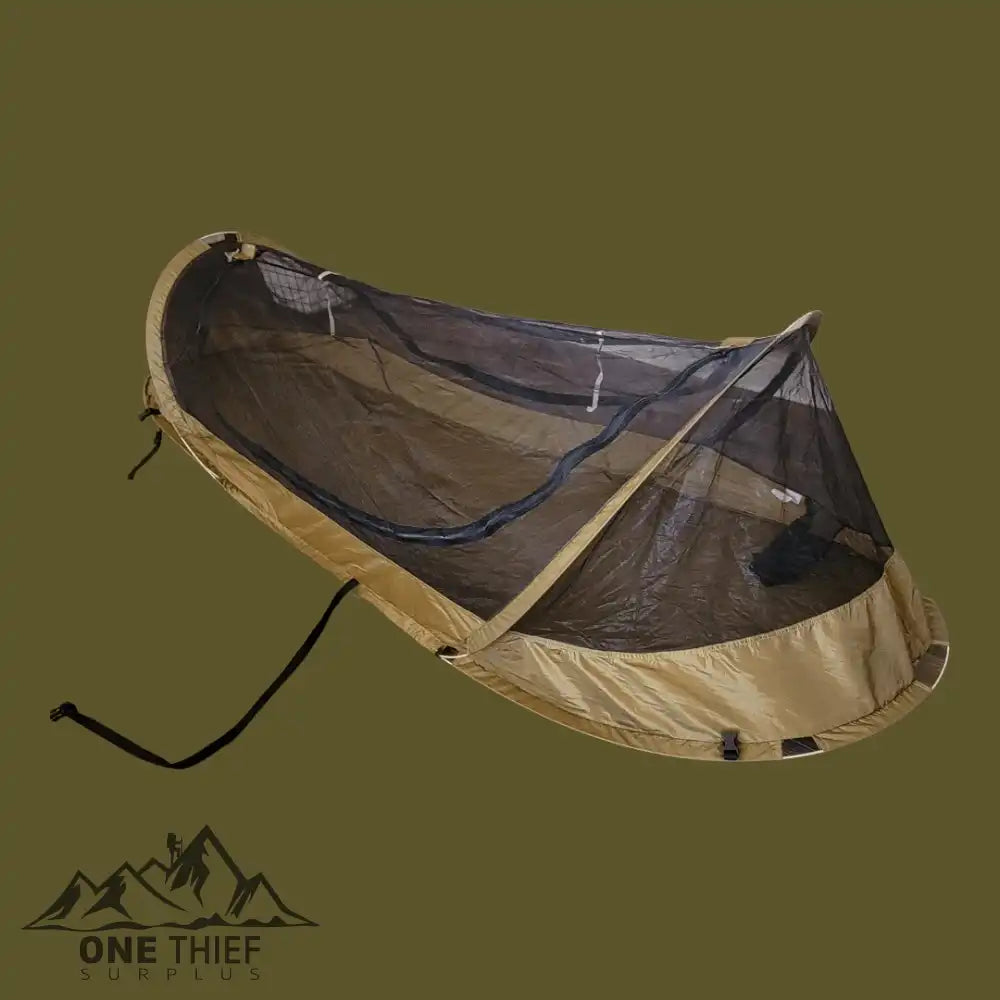 Catoma Adventure Shelters IBNS (Improved BedNet System)
Regular price
$120.00
Sale price
$60.00
Unit price
per
These "New Corps" Marines have it made! What's next? Sand Flea protection?!? In All seriousness. These pop up mosquito tents are awesome for warm weather camping! Pair this with our USMC tarp to provide total shelter from the elements!
Currently under contract with US Army and Marines

Embedded Permethrin insect protection

Self supporting and sets up in seconds

Packs down to 13" x 13" x 3"

Has been tested and excelled in many climates around the world
Condition: Used/ Very Good
Perfect for backpacking
This thing is great for backpacking. Very light, sets up and breaks down in seconds. Coupled with a tarp in case of rain and it keeps the bugs at bay.
Recently viewed products
Continue where you left off