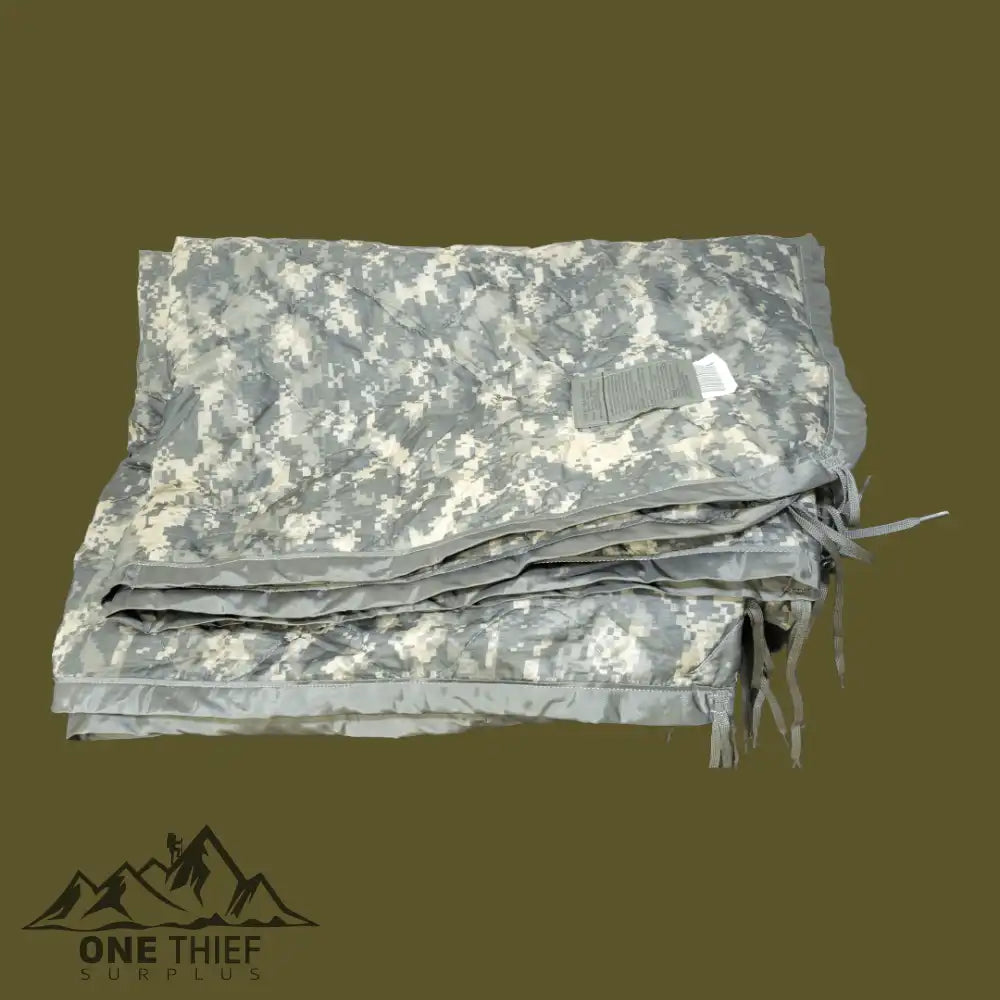 ACU Poncho Liner/ Woobie (Grade 1 VGC)
Regular price
Sale price
$32.00
Unit price
per
We have a small quantity of these ACU pattern USGI woobies in like new- very good condition. Snag yours now! 
Lightweight

Water resistant
Fast Drying
86x62 inches
Very Packable
Genuine Surplus
Introducing the ACU Poncho Liner, a versatile and essential piece of gear designed to provide warmth, comfort, and protection in various weather conditions. This poncho liner is in like-new condition, combining functionality, durability, and the Army's Universal Camouflage Pattern (ACU) for optimal performance in the field.
The ACU Poncho Liner is made from high-quality materials that offer insulation and insulation properties to keep you warm in colder environments. It is designed to be lightweight and compact, allowing for easy transport and storage in your backpack or gear bag.
The poncho liner features a quilted construction that provides warmth and insulation, making it an ideal companion to the standard military poncho. It can be used as a standalone blanket or as a liner for the poncho, enhancing its functionality and comfort.
With its ACU camouflage pattern, the poncho liner seamlessly blends with your ACU patterned gear, providing effective visual concealment and reducing the chances of detection. The camouflage pattern helps you blend into various environments, enhancing your tactical advantage during operations or outdoor excursions.
The ACU Poncho Liner is versatile in its use. It can be utilized as a blanket, a ground cover, an emergency shelter, or even a makeshift sleeping bag. Its compact size and lightweight design make it a practical and valuable addition to your outdoor gear.
Whether you are a military professional, a hiker, a camper, or an outdoor enthusiast, the ACU Poncho Liner is an essential piece of equipment for staying warm and comfortable in the field. Its durable construction, insulation properties, and ACU camouflage pattern make it a reliable choice for any situation where lightweight warmth and concealment are essential.
Recently viewed products
Continue where you left off