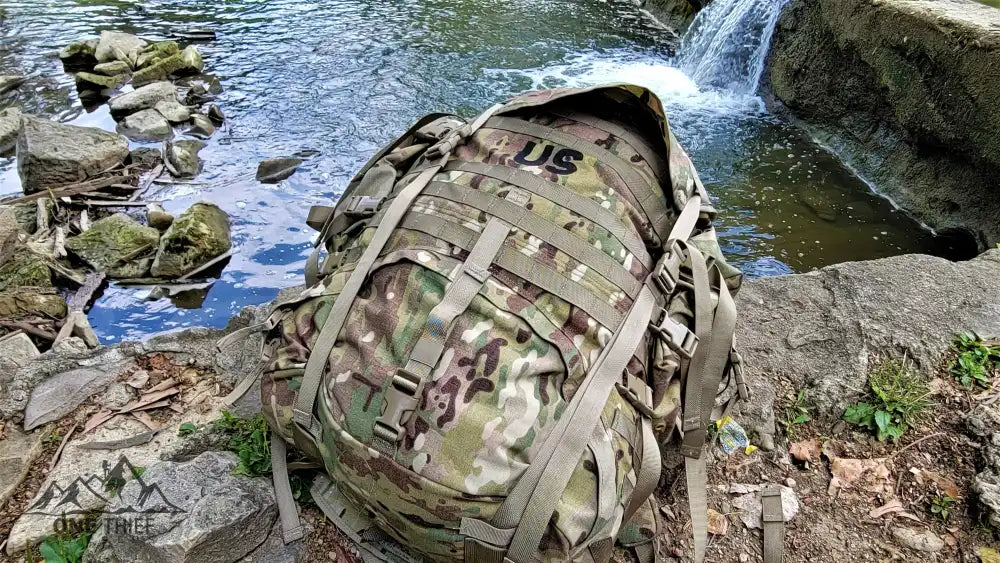 OCP/Multi-cam MOLLE II rucksack (Grade 2 Unassembled)
Regular price
$250.00
Sale price
$140.00
Unit price
per
These do not come with sustainment pouches. 
Includes 
Frame
Shoulder harness with lower straps
Hip belt
Main pack bag
CONDITION: Grade 2, may show light staining, small imperfections less than 1/2", and other cosmetic flaws. Ships Unassembled
Introducing the OCP MOLLE II Rucksack, a versatile and durable backpack designed for military personnel, outdoor enthusiasts, and adventurers seeking a reliable and high-capacity gear-carrying solution. The MOLLE II Rucksack features the Operational Camouflage Pattern (OCP), ensuring effective visual concealment and blending with the surroundings in various environments.
The OCP MOLLE II Rucksack is constructed from rugged materials that can withstand demanding conditions and provide long-lasting performance. It offers a spacious main compartment with a generous storage capacity, allowing you to carry essential gear, equipment, and supplies for extended missions or outdoor adventures.
The rucksack utilizes the MOLLE (Modular Lightweight Load-carrying Equipment) system, featuring a grid of webbing attachments on the exterior. This allows for versatile customization and attachment of additional pouches, gear, or equipment to meet your specific needs. You can easily configure the rucksack to carry tools, water bottles, first aid kits, or any other essential items.
Designed with user comfort in mind, the MOLLE II Rucksack features adjustable padded shoulder straps and a padded back panel. This ensures a comfortable fit and proper weight distribution, reducing fatigue and allowing you to carry heavy loads for extended periods without sacrificing comfort or mobility.
The rucksack incorporates durable zippers, buckles, and fasteners for secure closure and quick access to your gear. It may include additional features such as compression straps, sternum straps, and waist belts to provide added stability and load control during strenuous activities.
Whether you are a military professional on a mission or an outdoor enthusiast embarking on a hiking or camping trip, the OCP MOLLE II Rucksack is an essential companion for carrying your gear. Its durable construction, ample storage capacity, and OCP camouflage pattern make it a reliable and versatile backpack for any mission or adventure where durability, organization, and effective camouflage are crucial.
Recently viewed products
Continue where you left off